Go on. Do something wonderful for him on Father's Day June 17th:
Get out of here
Ok so there are LOADS of day trips out of Dublin that you can take him on. Go explore the Wicklow Mountains, visit the Titanic exhibition in Belfast or take the DART to Howth for lunch. there are lots of ideas here.
A little culture
Dublin is full of great museums and galleries and historic sites. From the magnificent and newly restored National Gallery on Merrion Square to the always wonderful Kilmainham Gaol, there's something for everyone.
Get active
Go fishing or paintballing or go-karting or bowling or golfing (on the course or the driving range). Whatever he's into, you can treat him to a morning or an afternoon fully enjoying it.
Watch yourself
Does he like football? Or rugby? Or GAA? The chances are there will be a game being played near you on Father's Day so do a little research and treat him while also supporting your local team.
Have a drink
Does he like a pint? How about a literary pub crawl? Or a DART or LUAS crawl? Or a re-visit to all of his old haunts? What a great idea!
A bit of pampering
Book a spa treatment at Spirit in The Fitzwilliam Hotel – there's a whole range of things we can do to make him feel brand new. Book here for treatments lasting from 30 to 90 minutes.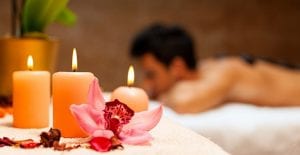 Gourmet evening
He's a special guy so why not take him somewhere very special? We're talking about a cocktail at the Inn On The Green followed by a gourmet dinner at Dublin's most exciting five-star restaurant Glovers Alley.
Discover Dublin
From an open top bus tour to the Guinness Storehouse, there are LOADS of tours you can take in and around Dublin. Have a look here.
Movie night
Start with his number one dinner or take-out and finish with his favourite movie. He'll love it.
Which one will you do? We've always got suggestions like these, so to keep up on what's happening, just follow us on Facebook